Description

Desire Matte Black Food Processor
---

Make a bold statement on your kitchen counter with the Desire Matte Black Food Processor. In a premium matte black, this processor is the perfect combination of stunning style and extraordinary performance. This versatile appliance has an attachment for every need, whether you're chopping, slicing, beating or even creaming. The perfect sous chef, the Desire Matte Black Food Processor is designed to take care of the more mundane tasks of cooking so you have more time to enjoy the parts you really love. Whether you need to chop up some chunky vegetables for a casserole or you need a little help finely slicing up ingredients to sneak into your little one's spaghetti bolognese – this food processor will bring ease to every meal you make at home.
---

A variety of attachments

The Desire Matte Black Food Processor is designed to take on whatever task you throw its way. With a variety of attachments for different uses, you can be slicing, dicing, shredding, whipping, blending, beating and even pureeing with this one versatile appliance. Includes a range of attachments from stainless steel blades, a reversible slicing and shredding disk, a dough hook and a creaming disk – the Desire Matte Black Food Processor really can do it all.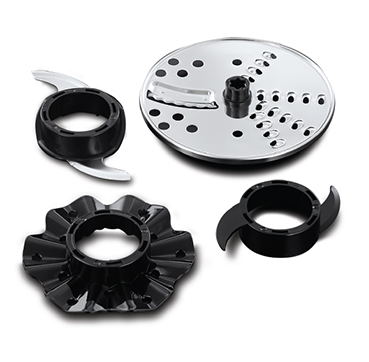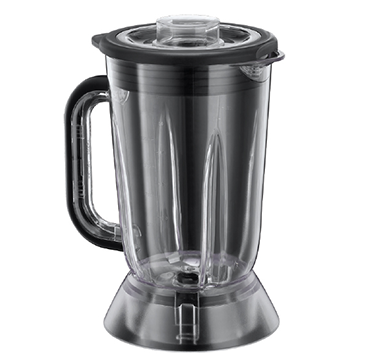 Dishwasher safe bowl and parts

After you've enjoyed a feast of flavoursome food the last thing you feel like doing is the washing up. That's why we've designed the Desire Matte Black Food Processor's parts to be dishwasher safe so you won't have to. With detachable parts and a bowl that can be put straight into the dishwasher, cleaning your processor can be speedy and effortless – so you can tackle that chore with minimal fuss; it's the dishwasher's problem now.

2 speed setting and pulse

With a simple and easy to use speed setting that lets you choose between 2 speeds, the Desire Matte Black Food Processor can tackle whatever ingredients you throw its way. Use the lower speed setting to chop your ingredients up into larger pieces for a hearty homemade soup or use the higher speed setting to blend your ingredients into smooth and creamy soups or dips.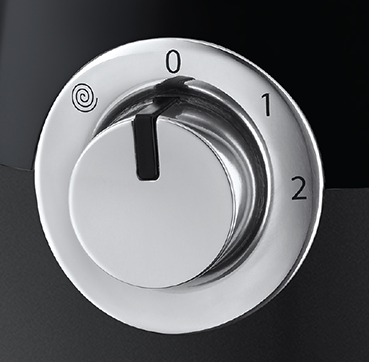 600W

2.5L bowl with 1.5L usable capacity

Includes stainless steel blades, reversible slicing/ shredding disk, dough hook and creaming disk

2 speed settings and pulse

Also includes 1.5L plastic jug blender

Double safety lock on bowl

Cord storage

Non slip feet for added stability

Dishwasher safe bowl and parts


Includes Accessories


1.5L Capacity Blending Jug


2 Speeds and Pulse


600W


1.5L Capacity Processing Bowl
Terms and conditions
1: This product is guaranteed by the manufacturer against faulty material or workmanship for 2 years parts and labour.
2: During Warranty period, the distributor will repair or at his discretion replace any faulty part without charge subject that this item has been used and operated in accordance with the manufacturer's instructions.
3: This warranty becomes null and void should warranty seals be tampered with or should third parties repair or modify this product.
4: Consumables, Body, Plastic parts, rubber, glass or rust damage, are not covered by this warranty.
5: This warranty is not transferable and applies to the original purchaser only, and is only valid within the Maltese islands.
6: Collection, Delivery and installation charges are not covered by this warranty.
7: This warranty does not cover any damages caused by incorrect electrical voltage, acts of God, water, War, Fire or by any other reason relating to (Force of Nature) or for reasons independent of the will or control of the distributor.
8: Any responsibility is declaimed for loss of time or use of the product or any other direct or indirect or consequential damage, inconvenience or commercial loss.     
9: Distributor may take as long as a month's time to order and replace new parts for the product.      
This warranty does not affect your statutory rights under the two year legal guarantee as laid down in the applicable legislation.
Please feel free to contact us via:
Phone: 21490920 (Birkirkara Outlet) ) / 21410992 (Naxxar Outlet)
Email:  info@gardenia.mt
Our Facebook Page:  Gardenia Homecentre
or just fill out this form: 
For online purchases, you have the right to withdrawal within 14 days of the sale being affected without giving any reason. Any return transport costs is to be borne by the customer.
Product must be in the same exact condition as it was delivered i.e sealed with all packing materials intact. Any outward transport costs may not be refunded.
In the event that we are unable to resolve a complaint with you directly, you have the right to refer the dispute to the EU's Online Dispute Resolution Platform at http://ec.europa.eu/consumers/odr/   
Payment & Security
Your payment information is processed securely. We do not store credit card details nor have access to your credit card information.